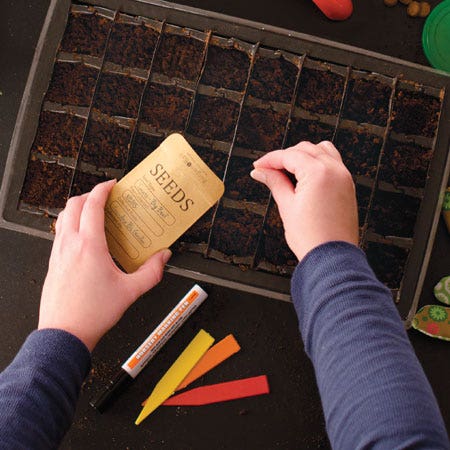 Seed Starting Supplies
Whether you're starting, planting or saving seeds, you need functional, cost-effective tools to get the job done. At Gardener's Edge, you'll find a huge selection of seed starting supplies plus accessories that will make your green-thumb dreams a reality.
Between storage, record keeping, and growing, there are lots of steps to successful seed starting. Here you'll find a variety of accessories and tools that will make the job easier. From planting guides and measuring sticks to seed packet organizers and soil mixes, our selection of accessories has what you need to get off on the right foot. And don't forget to check out our guide Indoor Seed Starting Made Easy.
Here you'll also find a variety of cold frames, frost protection, greenhouses, garden markers and hydroponic supplies to help protect and nurture your seeds year-round. We stock high-quality cold frames from Juwel, plus several hydroponic garden kits for beautiful plant growth both indoors and out. For individual plant frost protection, you'll find several varieties of frost guards, covers, and other plant protectors that will keep out the cold during harsh conditions.
Wherever and whenever you garden, be sure to offer your precious plants the right protection and conditions for sustained vitality. Shop our selection of seed starting supplies and frost protection products today!