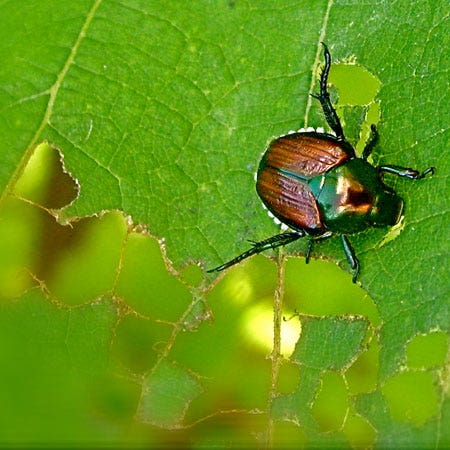 Pest Control
Whether you're dealing with large animals, or the tiniest of insects, pests are pests - and Gardener's Edge has the products and tools you need for garden pest control, from deer fencing to fruit fly traps and everything in between. Shop our selection today.
When it comes to controlling animals in your yard, prevention is the key. We offer a variety of products and tools at affordable prices to keep animals away—before they become a problem. Floating row covers, ultrasonic repellers, bird netting, beneficial garden insects, and decoys all serve to protect your property in a responsible, humane way. And be sure to catch up with our Deer Fencing Buying Guide and Weed Control Tips for more information.
For those smaller pests, Gardener's Edge carries a variety of cost-effective pest control solutions, including fruit fly traps, spider repellent sprays, diffusers, and slug and snail traps—plus a variety of indoor pest control products like window powder traps and even wearable insect-repellent wristbands! Wherever you're dealing with pests, we've got you covered.
With trusted brands and over a century of experience from our parent company, A.M. Leonard, Gardener's Edge is your first and last stop for all things pest control and weed control. Check out our selection of garden pest control products today and take back control of your backyard!