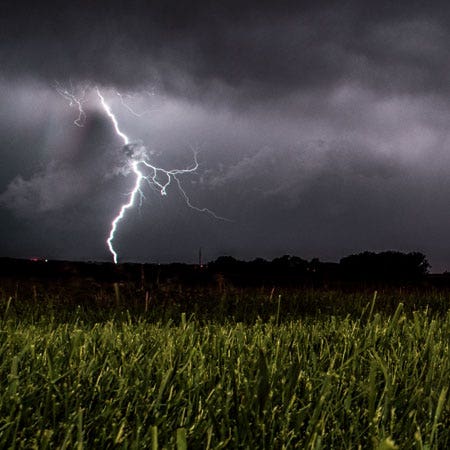 Weather Tools
There are many elements of your garden you can control, but the weather isn't one of them. Thankfully, Gardener's Edge can make things easier with high-accuracy weather tools like rain gauges and thermometers for your yard and garden. Shop below!
Full-service digital weather stations are a great way to keep track of the conditions that most affect your precious plants, flowers, and trees. We offer several weather stations at different price points, each with a variety of features, including forecasts, programmable alarms, wind speed and direction readings, high/low records, weather-resistant designs, and much more. From affordable models packed with features to professional-grade weather alert NOAA radios, we've got all your weather information covered.
If you're looking for something a bit more traditional, Gardener's Edge carries a variety of decorative and functional rain gauges and garden thermometers that combine precision and timeless designs. These garden rain gauges are easy to read, beautifully crafted, and feature classic antique looks that will blend in with your garden's overall aesthetic.
Whether you're shopping for decorative functionality or precise digital readouts, Gardener's Edge is your first and last stop for high-quality garden weather tools that will keep you one step ahead. Shop our selection of garden weather stations and other home weather instruments today!