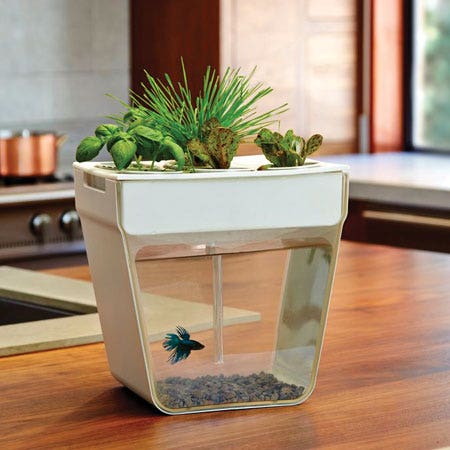 Indoor Gardening Supplies
Avid gardeners know that creating a home oasis calls for a delicate balance of plants and flowers with indoor gardening supplies, decor, accents, and decorations. Enter: Gardener's Edge. Shop below for all your indoor gardening and plant supply needs!
The right indoor gardening supplies can have a huge impact on the overall beauty and functionality of your home garden. We offer the accessories you need to garden successfully indoors, including plant stands, indoor pest controls, trays for seeds and plants, heat mats and more.
If your most treasured plants are located indoors, our selection of house plant helpers and other house plant supplies is a good place to start. From water indicator rocks to rotating saucers, we've got the tools and supplies you need to keep your house plants healthy and happy. Here you'll find a large selection of hydroponic supplies, plant stands, grow lights, houseplant accessories, measuring tools, and other indoor plant supplies that will help transform your home into an attractive and functional green-thumb paradise. Or, check out our indoor pest control products, which will keep obnoxious fruit flies, spiders, and other pests out of your home.
Your home is an oasis from the busy world—and with Gardener's Edge you can foster a tranquil and beautiful environment with high-quality indoor gardening supplies and house plant accessories for the home. Shop our selection of indoor plant supplies today!