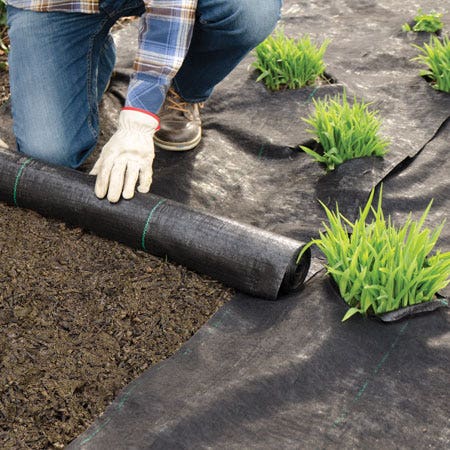 Landscaping Supplies
Maintaining your yard and landscape requires durable, efficient, well-designed landscaping supplies that maximize productivity. At Gardener's Edge, you'll find a huge selection of professional-grade tools from top brands, to help you get the job done right.
Your lawn is a large, highly visible element of your overall yard and requires regular maintenance and care. At Gardener's Edge, we carry a variety of lawn care supplies to help you manage your lawn year round. From garden carts and wheelbarrows to tree guards and health and safety products, we carry practical, cost-effective solutions for all your lawn care needs.
If you're looking for yard cleanup solutions, we've got a variety of innovative products to make quick work of tough jobs. Our stock includes lawn and leaf bags and heavy duty lawn tarps, as well as garage and shed organization supplies and popular, multifunctional TubTrugs. Take care of yourself while working with ergonomically designed products such as our garden grabbers and garden seats and scooters.
With an industry-leading parent company in business since 1885 and a firm grasp on the most cutting-edge supplies, Gardener's Edge is the best place to stock up on landscaping supplies for your yard. Shop our selection today and find the tools you need to keep your backyard healthy and beautiful in every season!