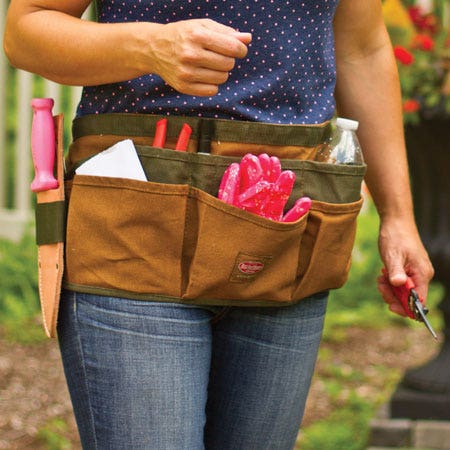 Gardening Clothes & Footwear
Any avid gardener will tell you: durable, well-crafted gardening clothes are a must. From garden boots to garden gloves, garden hats, and eyewear, Gardener's Edge carries a wide selection of high-quality garden apparel that will get the job done.
Sturdy footwear is an essential addition to every gardener's closet. At Gardener's Edge, you'll find high-quality garden boots, garden shoes, and footwear accessories from top brands like The Original Muck Boot Company, YakTrax, Sloggers, and more. We also stock rubber boot trays and boot cleaners that will keep the dirt and mud out of your home. Whether you're needing heavy-duty overshoes for tough all-season yard work, garden gloves for trimming, or just some simple garden boots, we've got the trusted brands and low prices you're looking for.
When it comes to getting up close and personal with your yard, a durable pair of gardening gloves goes a long way toward your comfort and productivity. We offer both cost-effective and high-end gardening gloves from top brands like West County, Atlas, Majestic, and Showa Best. Tough but flexible designs are ideal for working in cold weather and will protect your hands from cuts, dirt, and excess moisture. For additional protection, check out our garden apparel accessories, including sun hats, goggles, aprons, and more.
Whether you're a gardening beginner or an experienced green thumb, you can't go wrong with high-quality gardening clothes from Gardener's Edge. With top brands and low prices, this is the best place to build your yard work wardrobe. Shop our garden clothes today!