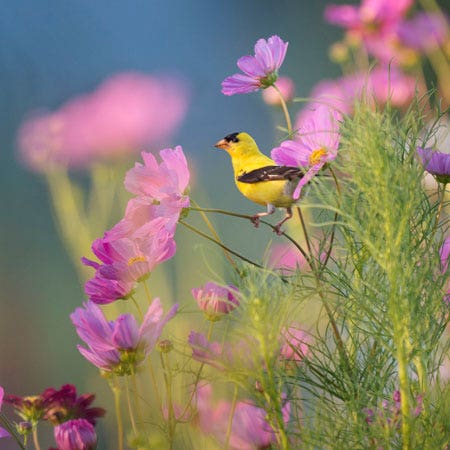 Backyard Birds & Nature
No garden oasis is complete without the peaceful sounds of chirping birds! At Gardener's Edge, you'll find all the wild bird supplies you need, like bird baths, feeders, houses and more to attract, feed, and entertain wild birds in your yard. Shop today!
Hoping to encourage neighborhood bird families? At Gardener's Edge you'll find a variety of beautiful, well-crafted baths, fountains and feeders that will perfectly complement your backyard garden. From easy-to-clean, deck-mounted bird baths to window bird feeders to solar bird fountains, these wild bird supplies will attract beautiful birds all year long, no matter the season. For more decorative bird garden supplies, check out our selection of bird houses, which range from elaborate designs to blank paint-yourself bird houses for the kids.
If bird accessories are on your shopping list, you'll find a great selection from Gardener's Edge, including bird feed tins, feeder rain guards, bird feed scoops, and more. These functional and attractive birding supplies are perfect for adding decorative and practical touches to your already-existing bird garden.
If you're tending a flock of your own or looking to raise city chickens, check out our supply of chicken coops and chicken pens, available in a variety of shapes and styles. When it comes to stocking up on outdoor bird supplies, Gardener's Edge is the best place to start. We're backed by over a century of landscaping experience from our parent company A.M. Leonard and carry the most trusted brands and products in the horticultural industry. Shop our wild bird supplies today and ensure your garden is a welcoming home to feathered friends!